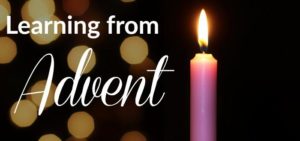 Heading into each December I experience mixed emotions when I think about  preaching. I am excited because Advent has great sermon potential. I am apprehensive because I've covered this ground many times before. Twenty-seven to be exact.
On top of that, God has blessed me with two relatively long pastorates (12 advents at The People's Church in New Brunswick, Canada and 15 advents and still counting at Calvary Bible Church, Mount Joy, PA). But with that blessing comes the challenge of finding new things to preach.
If you struggle like I do sometimes trying to figure out what to preach during Advent, here are some ideas that may help for 2018:
Early in my pastorate at CBC, a dear parishioner reminded me that the birth narratives never get old. She was trying to ease my angst about finding something new every year. It was a good reminder. The Gospel narratives are always appropriate. Like classic Christmas songs or movies, the birth narratives of our Lord never get old.
Every year I look forward to receiving Advent devotional booklets from the fine faculties of Dallas Theological Seminary and Gordon-Conwell Theological Seminary. Almost every year I receive direction for or confirmation of my Advent preaching plan.
Church & Culture is a blog by veteran Pastor James Emery White of Charlotte, NC. Along with having a finger on the pulse of our society, he shares many of his Advent sermon themes. Having been at Meck' for many years, White knows what it's like to face yet another Advent season with the same faith-family.
The Advent key words, hope, peace, joy, and love, make excellent series. The four Christmas concepts also provide latitude for us to preach on many Old and New Testament Scriptures.
Finally, Advent provides excellent opportunities to explore major Christian doctrines. It's a great time to read in depth theological works on theology proper, the Incarnation, the Trinity, Christology, Anthropology, and Pneumatology (this was my first year to include a sermon on the Advent of the Holy Spirit and the corresponding peace in John 14).
May God give us many more opportunities to preach during Advent so He receives glory in the church and in Christ Jesus (Ephesians 3:21).
Randal