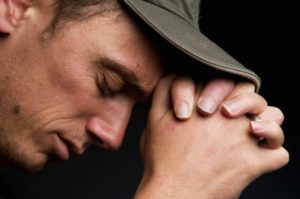 When you reach 2 Chronicles 6 and 7 you have an opportunity to preach a strategic OT prayer. It's one of the benefits of preaching through the OT. The OT prayers such as Solomon's in this text contain important aspects of a theology of prayer. These prayers function for the church by teaching us about God's character, the kinds of things we need from Him, and His ability to answer our prayers.
I organized the teaching this way:
God is accessible (v. 6:18). The opening question shows that God dwells with us. These are excellent opportunities to teach God's omnipresence and immensity.
He's also attentive to our prayers (vv. 6:19a, 20, 21a, 7:15-16). In this section Solomon prays what he knows to be true of God: "…have regard to the prayer of your servant…listening to the cry…"
We pray for forgiveness and help (vv. 6:29b, 21b, 25, 27a, 30, 39; 7:14b). The Chronicler records 14 times where God's people are unfaithful. I can't think of another prayer more important to our spiritual lives than asking God for forgiveness. You can see from the verses how much of this section is devoted to what we need from God. You might have some fun with 7:14 since so many of our congregants have heard this verse quoted in terms of our country's spiritual condition. There are lots of reasons why this verse shouldn't be read and applied that way.
We pray this because of our sin and its consequences (vv. 6:22, 24, 26, 28, 36). Verse 36 provides an excellent opportunity to teach the universality of sin (things like original sin and actual sins): "for there is no one who does not sin."
Due to the length and importance of this section, I chose to spend two teaching times on it. Solomon leads the way so we will pray and God will answer. Consider preaching these prayers in Chronicles and contribute to God's glory in the church and in Christ Jesus (Ephesians 3:21).
Randal