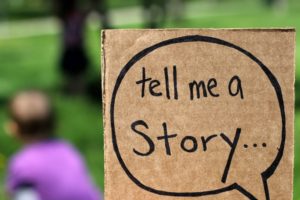 When I arrived at 2 Chronicles 13 I decided to created an outline that told a story. Hopefully the story of the outline reflected the story of the narrative:
We face a sinister foe (vv. 1-3, 6-9)
But we belong to an eternal kingdom (vv. 4-5)
Which means we are loyal to our God (vv. 10-11)
And He fights with us for victory (vv. 12-22)
The outline points tell the story in broad strokes.
It is often possible to create outline points–major points–that follow the storyline of the narrative. You can do the same thing with an epistle. In that case the major points reflect the logical connections and flow of the argument of a paragraph or series of paragraphs.
When you preach 2 Chronicles 13 you have an opportunity to spend time with your congregation thinking about how God fights for us in our Christian experience. It's one of my favorite themes of the Old and New Testaments.
Verse 12 reads, "Behold, God is with us at our head…" What a great opportunity to rally the faith-family around the concept of our Lord leading us in every spiritual battle.
And if you are inclined to read Chronicles Christologically, you could start with McConville's statement:
"weakness is a positive advantage because it is a prerequisite of reliance."
The Gospel includes the ultimate weakness of the Cross and the ultimate victory for all who believe. In 2 Chronicles 13 we lead the way in counting on our Lord to provide spiritual victory so He receives glory in the church and in Christ Jesus (Ephesians 3:21).
Randal