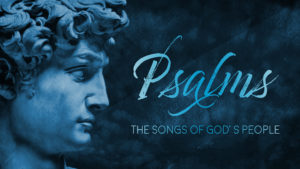 When you arrive at 1 Chronicles 16:7 you discover you've changed genres. We move out of narrative and into Hebrew poetry/psalms. We worship by allowing this song to guide our worship in church and in life. That means at least 7 aspects of worship, plus the reason why God deserves our worship.
So, as you read through the Psalm you can teach that worship involves:
Giving thanks (vv. 8a, 34a)
Asking for help (vv. 8b, 11, 35)
Singing His praises (vv. 9a, b, 10, 23a, 28-29a, 36). Let me pause for a moment and point out in v. 10 that God commands us to be happy. I always love that. He says, "I know life is often hard, but I'm good and I am putting together the pieces of My broken world. You are a part of that restoration while you wait for Me to finish the job." Your congregants will appreciate the honesty, the balance of brokenness and wholeness they experience.
Witnessing in the world (vv. 8c, 9c, 23b-24). I must admit: I didn't see that one coming. But, as you can see in the Psalm, corporate worship involves instruction to tell the Story. If I was a techie, I'd write: Tweet This: Every worship service is a commissioning service. But, I'm not…
Remembering His promises (vv. 12-22)
Bringing an offering (v. 29b). We'll see more on this in the last chapter of 1 Chronicles.
Becoming holy (v. 29c). It can't get much clearer: "Worship the Lord in the splendor of holiness…" It's a great time to remind everyone that we can't worship God and rebel against Him at the same time.
Finally, vv. 25-27, 30-33, 34b, c provide the reason why God deserves our worship: "For great is the Lord…" (v. 25).
If you're interested in making a Christo-centric application (more on the difference between Christ-centered interpretation and application later maybe), you can move from v. 15-16 ("Remember his covenant forever…") to the New Covenant in His blood (cf. Luke 22:20).
Preach the Psalms in Chronicles, or the Psalms in Psalms for that matter, so God receives glory in the Church and in Christ Jesus (Ephesians 3:21).
Randal