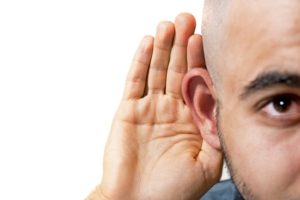 Due to sickness earlier in the week, my Elders strongly suggested I only preach once yesterday. That meant I had the privilege of listening to one of my colleagues preach. Like many of you, I don't get the opportunity to listen to someone else preach live too often. I learned that:
Our relationship with our listeners is an important part of preaching. My friend has great rapport with our faith-family and it showed in his preaching and our worshiping in the Word.
Powerful illustrations can overpower the sermon point. He told a "killer" (literally!) story about Zwingli's brutal treatment of Anabaptists. The next thing you say after the story is over is critical for regaining attention back to the message. That's the time for a succinct, well-worded sentence or two of how the Text affects the listener's relationship with God. If you don't do that, the sheer force of the illustration can hijack the sermon.
Don't break eye-contact when you arrive at your key statements. You probably have them written down in your notes. You want to say them just right, but you also need to impress it on your listeners and that happens best while you're looking at them.
Work extra hard to maintain good energy while covering a long list of commands. In the preaching covered yesterday there were at least seven commands in a row. It is difficult, next to impossible to keep a congregation engaged as you explain each item. Carefully consider how you'll pace yourself through the list. Think about an approach–cover each equally (say a minute and a half each?), focus on a few, or group some of them. Whatever you decide, remember how difficult it is to keep a sermon's energy high as you move through the list.
My mind wandered during the sermon. I know, right?! But it did. It's difficult to keep our listeners with us as the minutes go by. It's critical, then, to keep bringing them back, especially by reminding them of the big idea.
May these takeaways add to God's glory in the church and in Christ Jesus (Ephesians 3:21),
Randal
P.S. For what it's worth, that sermon was very good!